About – St Andrew's Church, Chelmondiston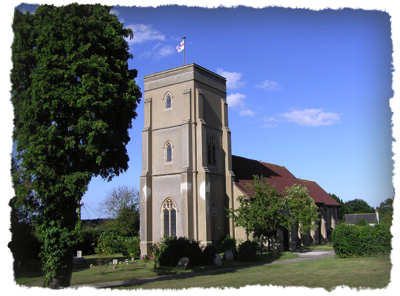 St Andrew's is the Anglican Church in Chelmondiston, a village on the Shotley Peninsula. The first records we know of to do with Chelmondiston Church are of a Rector instituted on 1266. That makes it more than likely that there has been a church building here since well before that time.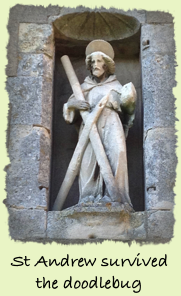 Of the building that stood here since the Middle Ages not an awful lot is left. On the evening of 10th December 1944 it was destroyed by a doodle bug that had gone astray. Our wonderful current building was finished in 1957. The church is open during the day and you are welcome to come in and pray, look around or simply sit and find some peace and quiet.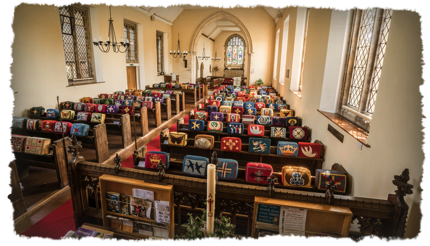 St Andrew's can be found at the end of Church Road. Our postcode is IP9 1HZ.
Our churchwarden is John Edwards (780459)
Services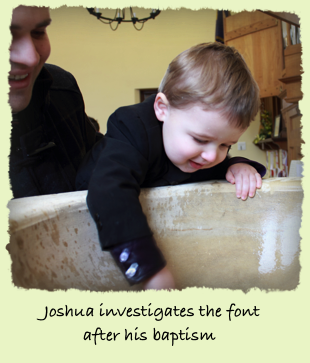 There is a service of Holy Communion on the first three Sundays of the month, starting at 9.15 am. On the fourth Sunday we celebrate a Family Service at 9.30 am, planned with all ages in mind. This service is more informal than our communion services and the Music Group accompanies the singing. Breakfast on the fourth Sunday is ready at 9.00am! Every second Tuesday of the month a short midweek communion starts at 10.00am in the church room. After most services we share a cup of coffee as well as any news we have. Please check the service rota for the occasional deviation from our usual pattern. Here you can also find in which parish the benefice service on the fifth Sunday of the month is.
We have a loop system to help people with hearing aids and large print orders of service are available for those who prefer them.
We regularly have baptisms and weddings in St Andrew's. Please contact the Rector for more information or visit our webpages.
Outreach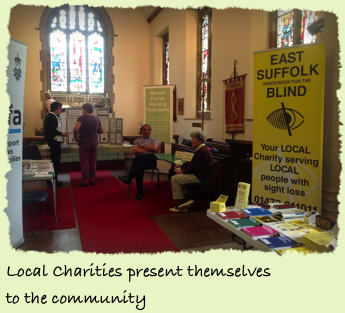 After the service on the first Sunday of the month we have a Charity Bring and Buy Stall raising funds for a different charity each month. Most Sundays we have coffee after our service to catch up with each other.
Our Harvest gifts are often donated to the Homeless Family Unit in Ipswich and we also support them before Christmas.
Food items for donation to the local food bank can be left in the basket between the font and the organ.
On the fourth Tuesday of the month all are welcome for "Coffee and Chat" in the church room from 10.30 till 11.30 am.
If you would like a listening ear after a bereavement, or would like to discuss funeral arrangements, you can always contact the Rector or one of the other members of the ministry team. We are here to help.
Members of St Andrew's are often involved in Village activities like e.g. the Good Neighbour Scheme
Data Privacy
You can find our Data Privacy Notice here.